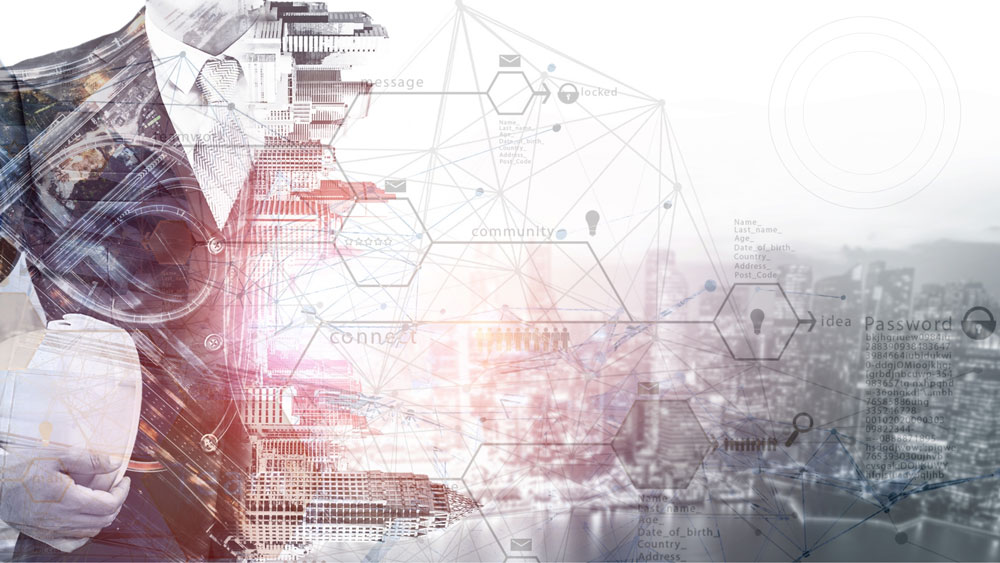 Experts and Pioneers in Fiber networks
With telecom industry world-firsts, we are a pioneer with fiber technology. In 1984, SaskTel designed and constructed the world's longest fiber optics network. At 2,000 miles long, which was 200 times longer than the longest fiber network in the world at that time, it was considered a pioneering innovation.
Other telecoms took notice and in 1986 SaskTel  formed an international division – SaskTel International, to partner with clients throughout the world to design, build, and construct fiber networks. 
Fiber Solutions from Engineering to Digital OSS Solutions
OSS SOFTWARE

SOFTWARE SOLUTIONS for FTTX Networks
We provide a integrated OSS suite of applications to enable auto provisioning of fiber networks.
Our software suite provides service order management, inventory management, service and resource activation and trouble management for fiber networks. Intelligent assignment and order orchestration ensures services are activated right the first time.
The suite integrates with billing, CRM and WFM applications to provide a comprehensive BSS/OSS solution to enable you to provide a high quality experience to your customers.  
Professional Services 
LEVERAGE OUR FTTX EXPERIENCE
SaskTel has completed over 360,000 homes/businesses passed and has successfully connected the largest fiber community in Western Canada. By 2023, SaskTel will have invested $1.4 billion into fiber expansion across the province of Saskatchewan to continue providing some of the best communication and entertainment services in the world.
Whether you are building a fiber network from start-up or extending an existing network to serve urban or rural areas, SI is able to provide the expertise as your partner to get the job done right. We are your conduit to leverage SaskTel's expertise. SaskTel is a multi-play CSP that is in the midst of a large-scale fiber deployment.
FIBER NETWORK Planning and Design
ENGINEERING PROFESSIONAL SERVICES
Our solutions help organizations drive efficiencies in their business and increase profitability. SaskTel International leverages its unique relationship with parent company, SaskTel, which is an industry-leading CSP with over a century of experience, to provide proven products, services, and strategies from an actual operating service provider.
Leverage our Experience with Fiber Networks
SaskTel Fiber Program
SaskTel's Fiber To The Premise (FTTP) program is a $670 million (CAD) investment to deploy fiber optics directly into homes and upgrade the broadband network in the largest urban centres in the province of Saskatchewan, Canada.
Its' construction has included all aspects of physical plant including aerial and underground installation achieved through excavation, plowing, and directional boring methods.
SI will leverage our experience as a CSP for you to develop an efficient and high-quality implementation of your FTTX infrastructure.
Leverage our Experience with Fiber Networks
Digital OSS Suite from "Order to Activation"
OPTIUS OSS Suite
The SI Optius OSS Suite provides a modular approach to managing every aspect of your local network to its greatest competitive and strategic advantage.
SaskTel International developed specialized software to support SaskTel's FTTP project and our other clients with implementations in the US and Canada.
Since 2015, the Optius modern OSS platform has been bringing success to all our clients with unique FTTX networks. Optius has the agility to adapt to changing technologies, services, and the fluid transformations CSPs are experiencing through their evolution.
Fiber Inventory Management Based on TM Forum Best Practices
Integrated within OPTIUS is a module for xPON Fiber Inventory based on the TM Forum best practices for Network Inventory.
CSP ACHIEVED 99% POPULATION COVERAGE FOR BROADBAND & CELLULAR
The vast and unique geography of Saskatchewan coupled with a population that is largely rural-based and widely dispersed have presented significant challenges but also opportunities for SaskTel.
To meet the communications demands of the population, SaskTel has implemented creative and unique solutions through strategic infrastructure investments, such as a 4G LTE roll out and a new fiber-to-the-home and business deployment.
SaskTel has achieved over 99% population coverage for the province in its entirety.
99% BROADBAND & CELLULAR  POPULATION COVERAGE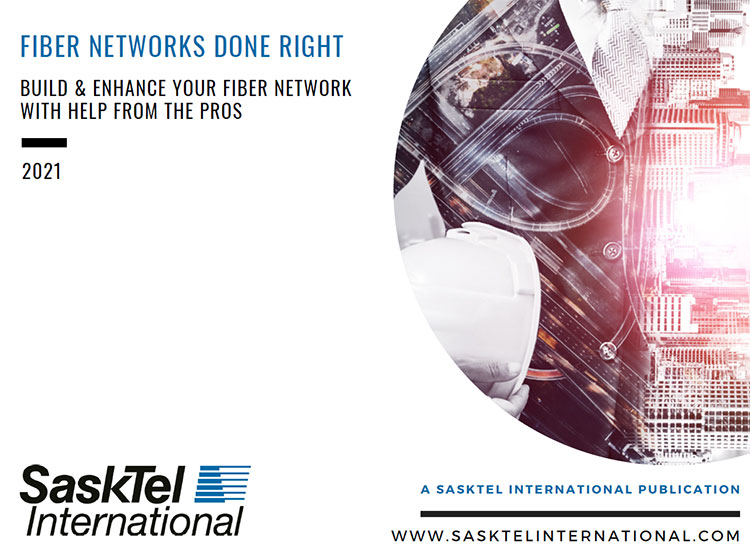 FIBER PIONEER AND INNOVATOR
We are a fiber technology pioneer with several telecom industry world-firsts. In 1984, SaskTel designed and constructed the world's longest fiber optics network. Considered a pioneering innovation, it was a 2,000 mile long fiber network that was 200 times longer than the longest fiber network in the world at that time. Other CSPs took notice and in 1986 SI was formed to partner with clients throughout the world to design, build, and construct fiber network builds.
Why SI is your trusted Partner

Personalized Partnerships
Chosen by clients to provide software and professional services solutions to digitally transform their businesses, our solutions are proven to be scalable and customizable to suit the needs of each of our unique clients. We understand the complexities of operating a forward-thinking CSP and have the first-hand experience to help you transform your business operations. SaskTel International is a trusted partner with real-world CSP expertise.

Leading with Customer Service
Clients are at the heart of everything we do. Our solutions are proven and tested by our parent company SaskTel, before they ever reach you. Annual customer satisfaction surveys are conducted and results are actioned within our teams so that we are able to continually improve the level of service and support we offer to our most valuable assets – our customers. Our 2020/21 achievement of an overall satisfaction rating of 96% demonstrates our commitment to satisfaction and provides the valuable feedback required to further develop and grow.

+35 YEARS AS A TRUSTED SOLUTION PROVIDER
SaskTel International was established in 1986 as a subsidiary of SaskTel, a multi-service communications provider with over a century of successful operating experience. SI leverages the expertise, industry firsts, lessons-learned, and resources of an industry-leading service provider and delivers this value on a global scale.

+110 YEARS IN TELECOMMUNICATIONS
Our parent company, SaskTel, is a century-old operating provider with multiple industry firsts. SaskTel owns and operates Saskatchewan's largest network that connects 99% of the population over a vast area of 651,900 square kilometres. Recognized as a global leader in telecommunications, SaskTel has completed many large-scale and innovative projects over its many decades in business.