OPTIUS OSS SUITE: SERVICE ASSURANCE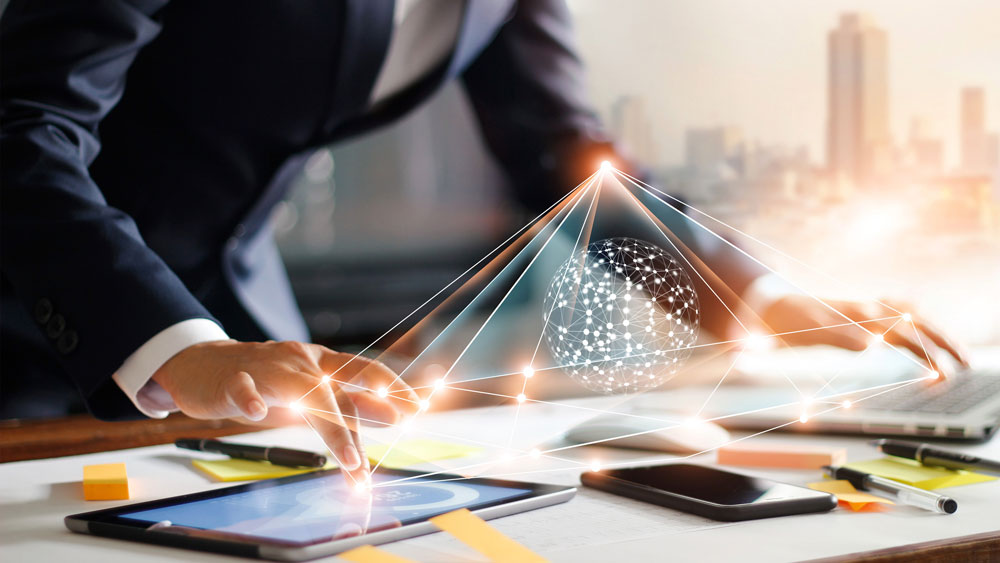 TRANSFORM YOUR CUSTOMER SERVICE AND REPAIR WITH TRACS™
REAL-TIME & ACCURATE Service Assurance management solution TO EMPOWER YOUR CUSTOMER SERVICE TEAMS
TRACS incident, change, and problem management software fully integrates with SI's Optius Suite. With a holistic view of your customers' portfolio, TRACS provides real-time feedback to customers. Intelligent pattern recognition, configurable thresholds, and notification functionality means your team can be proactive, eliminating network issues before they become outages.
TRACS™ is the Optius Suite Service Assurance solution for real-time and intelligent insights into network incident, problem, and change management.
Real Time & Accurate Data Analytics to Empower Your Customer Service Teams
Customer experience is the largest differentiator in today's new telecom landscape. It is the key aspect in producing customer loyalty and a customer's perception of your business can change with a single bad experience. When an incident is handled well, customer loyalty increases even if the incident was severe.
Increase first call resolution and mean time to repair by providing common incident processing across all business units, automating service level and severity escalation, and providing fast ticket routing and dispatching.
Using ITIL ® defined processes, SaskTel International's Trouble Management solution, TRACS, will help you stay on top of all incidents until resolved, securing the customer's loyalty and satisfaction with your company.
In addition to managing your incidents, TRACS will also help your company stay proactive in maintaining the high performance of your services as well as support your continuous improvement initiatives.
Instantly access timely, accurate, and detailed customer information.  TRACS improves decision-making with real-time information.
Reduce effort and mean time to repair.
Efficiently route tickets to the appropriate workgroups so they can fix problems quickly.
Improve customer service with a real-time view into trouble tickets.
TRACS is pre-integrated with Optius Inventory Management providing you with all of the accurate customer data required for quick trouble resolution in one system.  
Proactively test for potential issues before a problem occurs.
Monitor services to identify continuous improvement opportunities.
Gain transparency into the health of operations.
Improve decision-making with real-time information.
TRACS logs every action upon ticket creation with a timer of each action. This enables the service impairment or outage to be automatically calculated, simplifying reporting for service level agreements, regulators, and internal scorecards.
Your customer service and support teams can log all tickets and have a full view of the ticket with the history secured from all other users. TRACS has capabilities for securing trouble tickets with an extra layer of control to protect customer data so that only the intended audiences have visibility. SI is able to present sensitive data to only those who are authorized to view it, allowing the CSP to create custom segregations of duty in response to the growing needs of the business.
Staff and contractors can also upload attachments into tickets through drag and drop capabilities, helping to communicate important information clearly through visual diagrams and photographs. The information that is uploaded stays with the ticket through its lifecycle so other workgroups can access it as the ticket is routed.
Trouble Ticket Life Cycle Management
Enable your customer service representatives and technicians to better manage trouble tickets throughout the entire ticket lifecycle.
Efficient group collaboration tools and a shorter mean time to repair as more workgroups become involved in resolving a trouble.
TRACS provides a common real-time view of incidents for all workgroups and enables efficient ticket routing so the right staff members can fix issues without delay.
Leadership can access improved metrics and trends to assist in decision-making and setting priorities.
Mobile App
With the mobile application, tickets can be viewed anywhere, anytime, providing all stakeholders with real-time information to  enable a quicker response and reduction in communications to stakeholders.
Technicians can quickly perform a line test from within the mobile app at first call to help determine the nature of the trouble.
Enable your customer service representatives and technicians, whether first level or subsequent, to oversee, manage, and action trouble tickets throughout their entire lifecycle.
All information regarding the ticket can be updated in real-time from other solutions such as a Workforce Management solution.
Different workgroups will always have access to the same real-time data regarding the trouble.
Increase efficiency with centralized incident management.
Employees can spend more time on emerging business priorities.
Key Functions of Tracs Service Assurance
Trouble Ticket Management
End-to-End visibility of Tickets
From the reception of a trouble call through the lifecycle of a ticket to completion, a ticket can be viewed and updated by all responder's interested parties. Each responder group has the ability to configure the view of the ticket queue the way they choose.
TRACS allows you to quickly generate new tickets from customer-reported incidents and any external monitoring systems that are integrated with TRACS.
You can pre-select the type of information to be included on each ticket, including the information needed and removing non-relevant fields, to be pulled from other integrated systems.
TRACS enables you to create trouble tickets with real-time information about all resources involved so that it becomes your gold source for all information regarding the trouble.
Customized Escalation Alarms
Enterprise-defined service levels, alarms, and escalation procedures ensure services are delivered and maintained as promised. The solution can be configured and customized to meet the unique demands of your organization. 
TRACS system capabilities provide notifications to stakeholders once a configured threshold alarm has been reached. These notifications enable the team to react with communication and repair as quickly as possible enabling you to live up to your customer commitments. 
Set alarms to ensure the right people are alerted at each severity level. Pre-configure and prioritize who receives alarms at different severity levels, ensuring the right people are alerted at the right time for a timely resolution of troubles.
Workflow Management
Route tickets to different workgroups to get the incident handled in the most efficient manner. TRACS can be configured to prioritize different workgroups depending on the nature of the trouble.
Through automation, staff can send a ticket to the responder group instead of looking through manual lists. Technicians can focus their attention on troubleshooting instead of looking for contact information, saving mean time to repair. Upon ticket creation, the facilities a customer has to provide them service is populated in the ticket for the technician saving time on swivel chair.
PROBLEM IDENTIFICATION
With automatic incident pattern detection and pre-configured thresholds, you can proactively and quickly identify the problem that is affecting your services. Common causes of troubles can be configured to be fixed automatically.
You will be able to provide notifications to all advisors that a pre-planned network activity is in progress enabling them to be knowledgeable and provide information to customers in regards to the outage and how it affects them.
TRACS enables the identification, capturing, categorization, and impact assessment when a set of incidents are related and couldn't be fully resolved during the incident. The information can be analyzed for root cause and used to prevent similar incidents from occurring. Common threshold breaches can be configured to be automatically processed.
PROBLEM DIAGNOSIS AND RESOLUTION
Root cause analysis helps your technicians determine the source of the problems affecting your services and define the action steps that are needed to fix them. 
TRACS powerful pattern recognition capabilities enable you to group troubles together based on potential common causes, allowing you to identify the problem quicker.
Solutions to common troubles are documented properly in one system, reducing repetition of work and decreasing resolution times.
PERFORMANCE MANAGEMENT
With performance reports that can be constantly monitored, you can ensure that the right information will be available to your team in order to make better decisions and to provide a greater customer experience. 
Information gathered from TRACS can be analyzed to support continuous service improvement efforts. 
TRACS provides out of the box (OOTB) system reporting capabilities to reduce the level of manual effort required to collect metrics. Detailed reporting will assist management and senior leadership to make informed business decisions based on verifiable data. 
PRE-INTEGRATED SOFTWARE MODULES
OPTIUS provides a unified, pre-integrated, universal, end-to-end OSS solution for CSPS to manage copper, fiber, and hybrid networks and services.
Modular Application for Integration to your WFM System 
TRACS integrates with Workforce Management solutions to assist with the proper assignment of tasks required to resolve the trouble.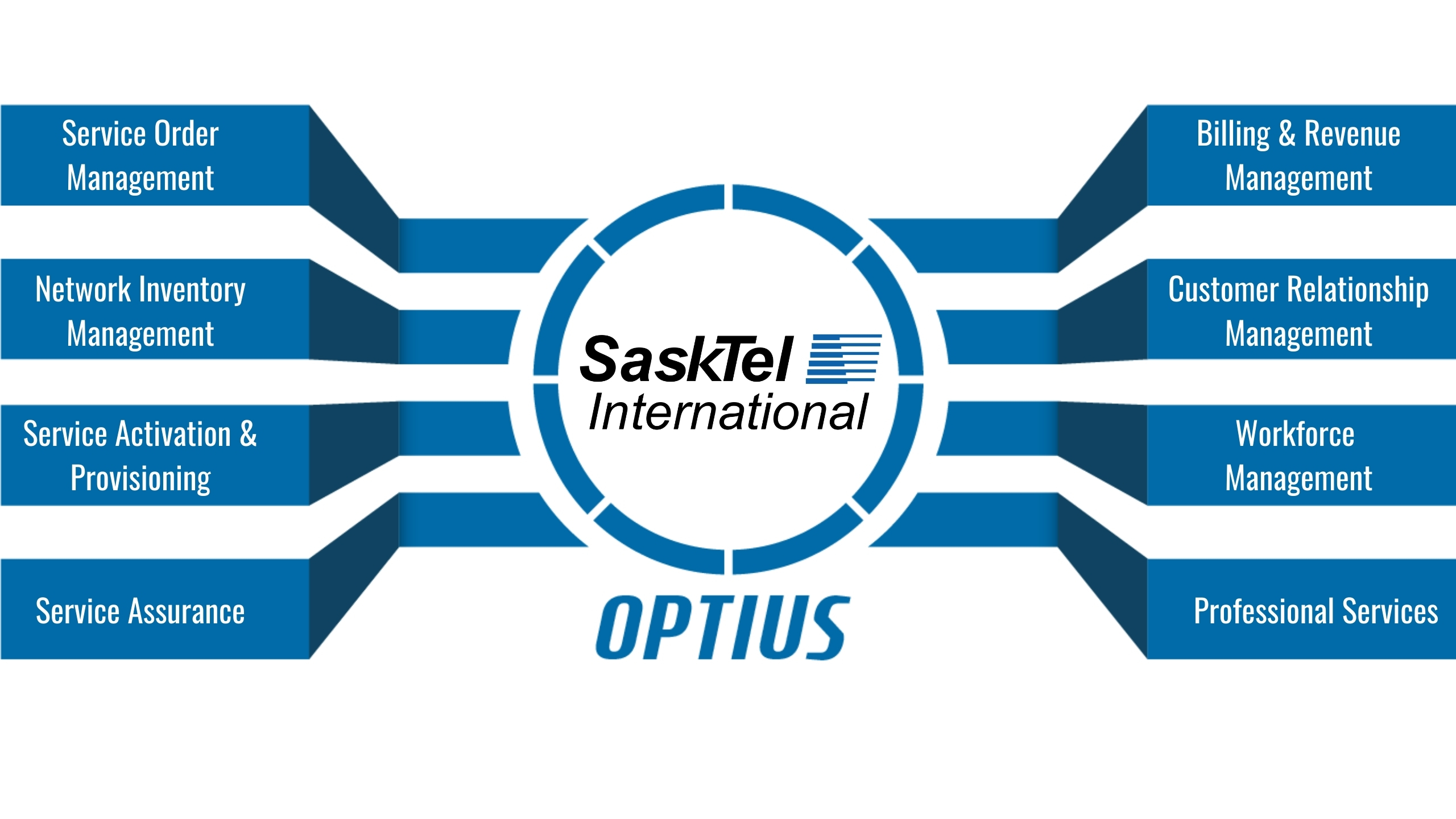 Why SI is your trusted Partner

Personalized Partnerships
Chosen by clients to provide software and professional services solutions to digitally transform their businesses, our solutions are proven to be scalable and customizable to suit the needs of each of our unique clients. We understand the complexities of operating a forward-thinking CSP and have the first-hand experience to help you transform your business operations. SaskTel International is a trusted partner with real-world CSP expertise.

Leading with Customer Service
Clients are at the heart of everything we do. Our solutions are proven and tested by our parent company SaskTel, before they ever reach you. Annual customer satisfaction surveys are conducted and results are actioned within our teams so that we are able to continually improve the level of service and support we offer to our most valuable assets – our customers. Our 2020/21 achievement of an overall satisfaction rating of 96% demonstrates our commitment to satisfaction and provides the valuable feedback required to further develop and grow.

+35 YEARS AS A TRUSTED SOLUTION PROVIDER
SaskTel International was established in 1986 as a subsidiary of SaskTel, a multi-service communications provider with over a century of successful operating experience. SI leverages the expertise, industry firsts, lessons-learned, and resources of an industry-leading service provider and delivers this value on a global scale.

+110 YEARS IN TELECOMMUNICATIONS
Our parent company, SaskTel, is a century-old operating provider with multiple industry firsts. SaskTel owns and operates Saskatchewan's largest network that connects 99% of the population over a vast area of 651,900 square kilometres. Recognized as a global leader in telecommunications, SaskTel has completed many large-scale and innovative projects over its many decades in business.