TELECOM OPERATIONAL SERVICES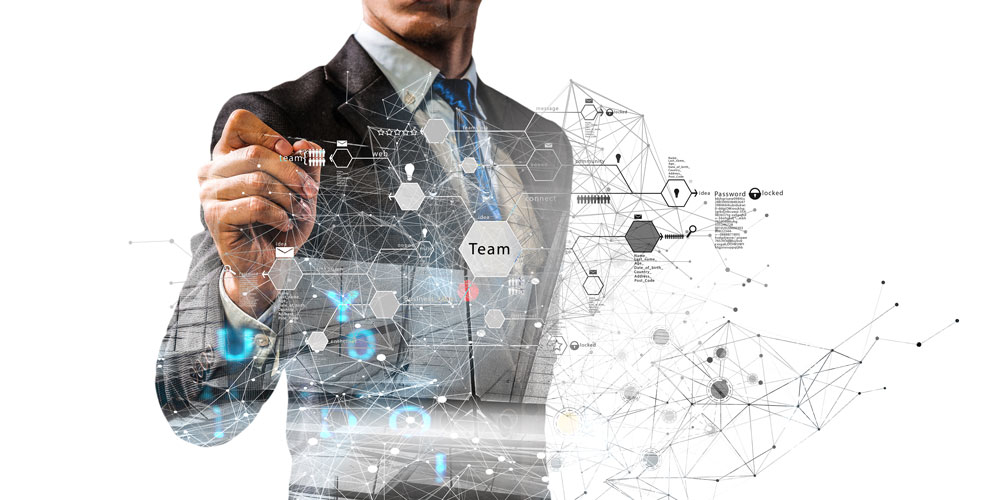 CONSULTING FROM AN OPERATIONAL Telecom AND ICT COMPANY
At SaskTel International, our consultants are experts in operational effectiveness and are sourced directly from a successful operating solutions provider. Working closely with you, we identify your unique needs and challenges to build strategies to help you develop operational efficiency.
Existing processes and operations are analyzed to identify gaps, areas for improvement, and new solutions to transform operations. The result is optimized operations that enable service providers to realize new efficiencies, enhance customer experience, and reduce operational expense.
SI has been involved in a multitude of telecommunication projects on a global scale. Whether it was deploying repeaterless submarine fiber optic cable in the South China Sea; overseeing the establishment of a world-class data centre in Canada; or leading the design, installation and commissioning of the communications system for the English Channel Tunnel, SI has been there, bringing world-class expertise to the globe.
Telecom Operations Consulting SOLUTIONS
Leverage Our Best Practices and Lessons- Learned
SI leverages SaskTel's expertise, resources and lessons-learned to develop a customized plan for you. We provide you with direct access to resources who are immersed in successful telecom operations at SaskTel.
Trusted advisors will analyze your processes, align them with service provider best practices, and understand your business needs. They will provide you with a plan to implement into your business that will optimize your processes and realize efficiency.
Leverage Our World Class NOC Expertise
NETWORK OPERATIONS CENTRE (NOC) ASSESSMENT
For service providers operating a significant network infrastructure, a network operations centre (NOC) is a critical central component in overseeing operations and ensuring availability and high performance. 
Our NOC assessments provide a systematic consultation into the people, tools, processes, system elements, and infrastructure used to operate and oversee the network. Based upon this audit, SI strategically builds detailed design, implementation, and operational plans for further enhancing the network environment.
Leveraging SaskTel's experience and expertise in operating an internal NOC to oversee its own network, SI can also strategically advise upon the design and implementation of NOC environments and evolution plans based upon best practices and proven methodologies. SI has already conducted such assessments for a range of CSPs as well as utility and oil and gas providers.
Leverage Our World Class NOC Expertise
Partner
with us for lessons- learned
BUSINESS PROCESS CONSULTING
Designing and implementing new processes for new products/services, networks, operations, etc. is a challenge. We understand that challenge as an operating telecom and CSP.
We are here to help you build new capabilities within your business and set up processes in order to grow your business in today's market and evolving industry.
We leverage SaskTel's expertise, resources and lessons-learned to plan solutions for our clients.  This gives our clients direct access to resources who are immersed in successful telecom operations from outside plant, customer service operations, to FTTX projects.   As trusted advisors we will analyze your processes and provide a plan to align them with best practices we have found that help us continue to grow as a $1.3B CSP.
CSP ACHIEVED 99% POPULATION COVERAGE FOR BROADBAND & CELLULAR
SaskTel has achieved over 99% population coverage for the province in its entirety. The vast and unique geography of the Saskatchewan area coupled with a population that is largely rural-based and widely dispersed have presented significant challenges but also opportunities for SaskTel.
To meet the communications demands of the population, SaskTel has implemented creative and unique solutions. Through strategic infrastructure investments, such as a 4G LTE roll-out and a new fiber to the home and business deployment, SaskTel has achieved over 99% population coverage for the province in its entirety. 
SI is able to provide you the expertise through professional services engagements to help you achieve excellent broadband coverage in urban and rural areas. 
99% BROADBAND & CELLULAR POPULATION COVERAGE
Why SI is your trusted Partner

Personalized Partnerships
Chosen by clients to provide software and professional services solutions to digitally transform their businesses, our solutions are proven to be scalable and customizable to suit the needs of each of our unique clients. We understand the complexities of operating a forward-thinking CSP and have the first-hand experience to help you transform your business operations. SaskTel International is a trusted partner with real-world CSP expertise.

Leading with Customer Service
Clients are at the heart of everything we do. Our solutions are proven and tested by our parent company SaskTel, before they ever reach you. Annual customer satisfaction surveys are conducted and results are actioned within our teams so that we are able to continually improve the level of service and support we offer to our most valuable assets – our customers. Our 2020/21 achievement of an overall satisfaction rating of 96% demonstrates our commitment to satisfaction and provides the valuable feedback required to further develop and grow.

+35 YEARS AS A TRUSTED SOLUTION PROVIDER
SaskTel International was established in 1986 as a subsidiary of SaskTel, a multi-service communications provider with over a century of successful operating experience. SI leverages the expertise, industry firsts, lessons-learned, and resources of an industry-leading service provider and delivers this value on a global scale.

+110 YEARS IN TELECOMMUNICATIONS
Our parent company, SaskTel, is a century-old operating provider with multiple industry firsts. SaskTel owns and operates Saskatchewan's largest network that connects 99% of the population over a vast area of 651,900 square kilometres. Recognized as a global leader in telecommunications, SaskTel has completed many large-scale and innovative projects over its many decades in business.