SERVICE ORDER & Network Inventory MANAGEMENT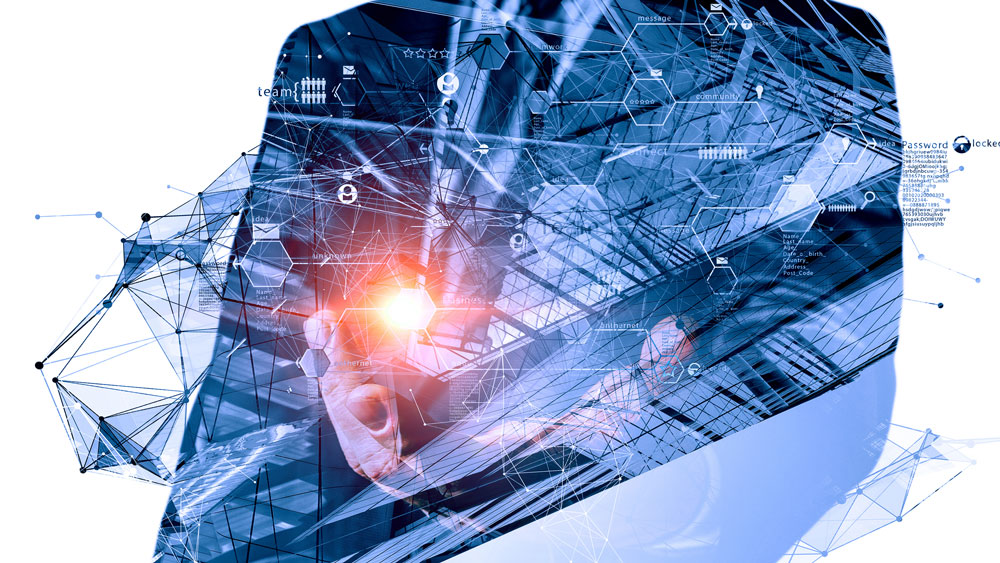 TRANSFORM YOUR OSS ECOSYSTEM
OPTIUS NEXT GENERATION OSS SOFTWARE SIMPLIFIES, TRANSFORMS, AND AUTOMATES COMPLEX PROCESSES.
With Optius, service providers are able to quickly and effectively deliver and manage the service portfolio that is integral to their continued success through intelligent management of fulfillment processes, ensuring accurate and optimized service delivery – all in real-time.
The Optius Advantage
Next generation Integrated suite to support intelligent order management, inventory, and auto provisioning.
WHAT IS OPTIUS SERVICE ORDER MANAGEMENT?
Optius Service Order Management (SOM) is pre-integrated with our Network Inventory Management module called ODiN to enable automated flow-through provisioning of copper, fiber, wireless, and hybrid networks.
As an integrated solution, the Suite enables a comprehensive order management and network inventory for different network technologies by providing:
Resource inventory, including the local access copper loop, transport access, and network edge devices for copper and fiber networks;
Service catalogue;
Service order creation;
Work Order Manager distinguishes manual versus automated work and creates and decomposes service orders into work tickets via a built-in resource inventory and service catalogue.
Optius provides optimal management of wireline, wireless, and hybrid networks. It is pre-integrated as the central controller within Network Inventory Management and Service Activation to auto provision and activate local access networks.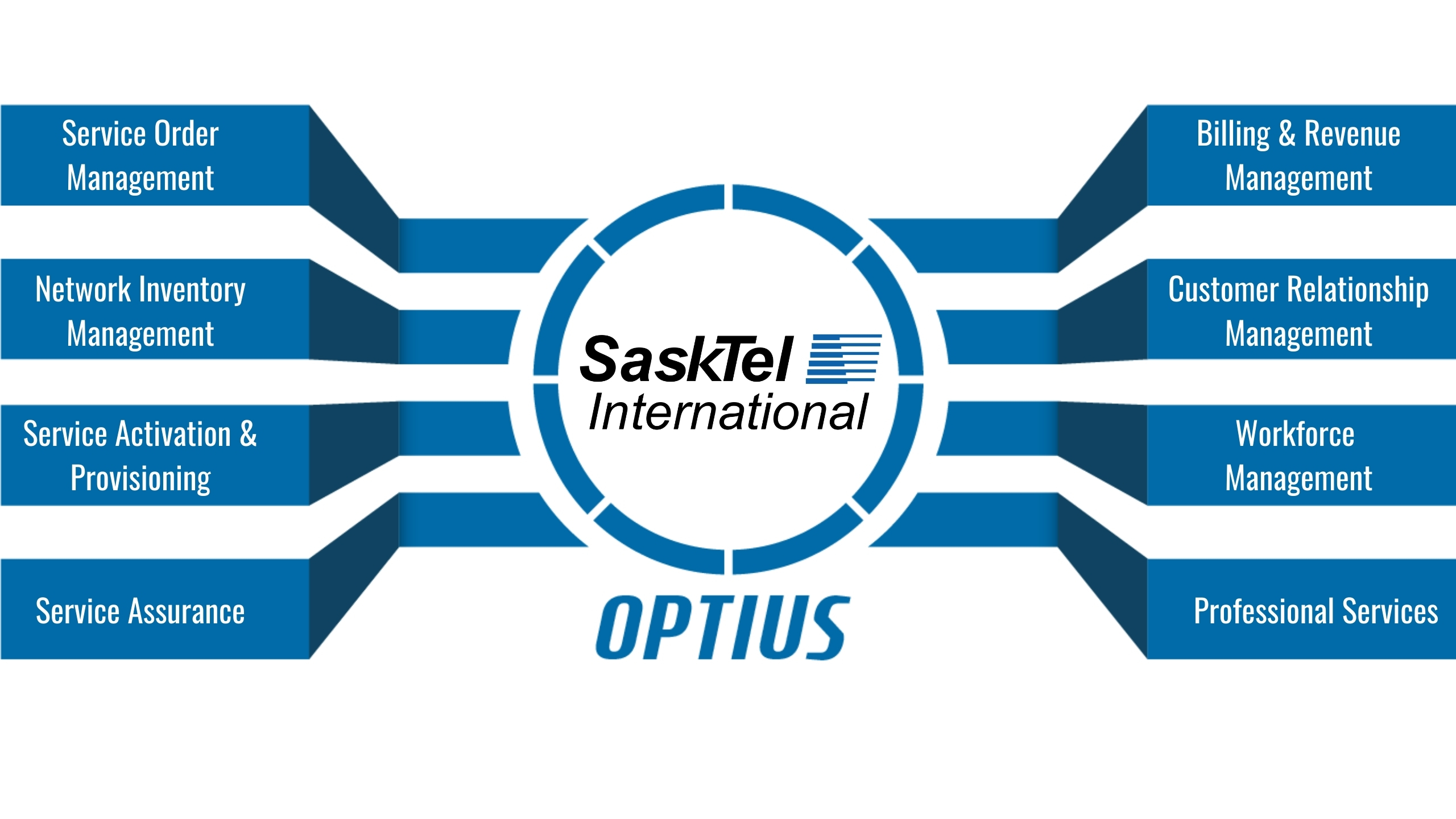 SOLUTION HIGHLIGHTS
OSS Software Suite that simplifies the complexities involved with Digital Transformation and fulfillment functions in your business.
Automate Business Processes
Automate business processes with automated flow-through provisioning of service orders. Optius plays an essential role in the service fulfillment spectrum through the automated provisioning, inventory, and assignment of customer services.
Optius reduces the manual effort required to run legacy business support systems (BSS) and operational support systems (OSS) by mitigating the risk of manual errors associated with programming systems. Automate the programming of all your network elements and reduce manual efforts and handoffs.
ENABLE AUTOMATION THROUGH ACCURATE NETWORK INVENTORY
Accurate inventory management is the basis for automation. It enables the inventory and tracking of network resources required to deliver services quickly or in real-time across various networks.
Optius provides CSPs with a consolidated system to manage both legacy and next gen networks from copper, fiber, wireless, and modern service delivery through SDN and NFV technologies.
Accurate inventory also enables better service launches, informed decision-making, network forecasting, and high quality customer service trouble resolution.
Transform your OSS ecosystem
Optius (Service Order Management) and ODiN (Fiber Network Inventory Management) are integrated applications that provide next generation OSS inventory and provisioning functions.
Optius provides a combined solution for copper and fiber outside plant Network Inventory, Assignment, Service Order Management, Service Catalogue, and Work Order Manager.
Additionally,  the suite includes pre-integrated modules for Service and Resource Activation to complete the Resource Order Management by providing the device mediation function to communicate with Network Elements.  With integration to Optius Service Assurance solution – Tracs, the suite further provides Trouble Ticketing, Problem Management, and Change Management for copper, xDSL and fibre equipment and services.
Hybrid Network Management
Optius provides a unified, end-to-end solution for managing your local access copper, fiber, and hybrid networks including provisioning and activation services.
The system's intelligence automates the assignment of facilities to minimize the manual effort required to facilitate the service request.
REDUCE PROVISIONING TIME AND ORDER BACKLOG
The reduction in manual effort translates into tangible savings for your business. Improve customer service with a real-time view into facilities.
Modern User Interface
Empower your employees with a modern web-based GUI and intuitive user-interface design providing an intuitive experience for the end-user while reducing training costs and ensuring new employees are productive in a quicker time frame.
Increased Sales Opportunities
Optius provides insight into subscribed services for a customer and the services available based on network capabilities and location. It provides an improved customer experience and increased sales opportunities by providing customer sales teams with knowledge to upsell your customers.
Network Optimization
Gain insight into all elements of your network in real-time. Support more customers and obtain great revenues through faster cycles by using your network resources more efficiently.
Optius intelligently assigns and calculates the required automated and manual work to fulfill service orders, resulting in efficient use of the CSP's workforce and network resources. This is done by reusing left-in equipment where possible, reducing truck rolls, and assigning the minimal required resources to provide customer service.
KEY SOLUTION FUNCTIONS
OPTIUS NEXT GENERATION OSS SOLUTION

Enables the flow-through provisioning of telecom networks by intelligently managing and automating networks.

AUTOMATED FLOW-THROUGH PROVISIONING
Optius Service Order Management intelligently automates the optimal network "path".  Automatically assigns cable paths, line equipment, network edge devices, transport access paths, telephone numbers, and other network equipment. 
With intelligent inventory management and assignment it efficiently and automatically provisions the most cost-effective solution for a CSP to provide service to subscribers on that network. 
Intelligent ORDER ORCHESTRATION
Orchestrate multi-play services with intelligent order management that decomposes each service order into its component parts and directly interacts with multiple systems required to orchestrate, complete and fulfill the order. Quickly activate devices in your network, including switches, network edge devices, voicemail switches, and devices in the transport access network.
INTELLIGENT FACILITY ASSIGNMENT ENGINE
Enables automatic assignment of voice, broadband, data, and video services across your network. Automatically determine the minimum technology required to provision your services.
With the Intelligent Assignment Engine, different assignment scenarios will automatically be analyzed by the solution to determine the best path to provision services to your customer.
QUALIFICATION MANAGEMENT
Automated Qualification process lets you know which services and features can be offered to a specific customer. Ensures facilities are available, valid, non-defective, and not associated with future pending services.
Number Management

Fully automate the assignment and tracking of numbers.  Assign and track telephone numbers and establish relationships between numbers, customers, and classes of service.
Local Number Portability. Allow new customers to keep their telephone numbers when switching from another communication service provider. Lifecycle and status management of TNs.
WORK Order Manager
Based on the facilities identified, Optius can generate 'work tickets' to drive the work that is required to fulfill the request.
Optius generates activation commands that can be automated through our fully integrated Service Activation solution called OpenSwitchGate™ (OSG) to enable zero touch provisioning.
Fiber Network Inventory Management
ODiN is a specialized inventory module within the Optius suite that intelligently manages physical and logical fibre network resources. ODIN implements the Fibre Resources inventory and Resource assignment role for the management of xPON and Active Ethernet networks, while using OPTIUS to provide the Order Management and Service Inventory. 
This intelligent application provides a flexible, configurable, data-driven fibre network inventory application that contains detailed information about the resources in a CSPs local access network.
Copper Plant Inventory Management

OPTIUS is a provisioning application for copper landlines. It provides a consolidated solution package that includes a comprehensive inventory of legacy equipment encompassing local access and transport access equipment in a typical copper and xDSL landline network. 
It maintains a complete, accurate, and detailed virtual and physical inventory of the network, including a complete record for every customer line or circuit. Network inventory includes detailed tracking of customer addresses, inside and outside plant, and E911 records.
Customized Integration Layer

All integrated systems utilize a customized and specialized interface with Optius to allow for ease of maintenance and standardization of interfaces. The Optius integration layer is a business rules and transformation layer into Optius from other systems.
KEY TECHNICAL FEATURES
With over 30 years in complex software development we have designed our Optius platform to have the flexibility to customize your requirements in a short time frame. Scalable and expandable architecture with proven production experience supporting real-time distributed processing, achieving performance, scalability and high availability.
OPEN ARCHITECTURE
Optius comes with an extensive list of APIs that enable seamless integration with both upstream and downstream OSS/BSS applications, such as workforce management or billing applications. APIs reduce implementation time, allowing you to save time, money and the headaches associated with silo'd applications.
SAAS

SI's robust Optius platform is available as a Software-as-a-Service (SAAS) to empower leading-edge fulfillment and assurance capabilities while cost-effectively managing IT and software-related expenses.
Integrated platform
Optius' pre-integration with all of SI's products ensures that you can efficiently deploy the solutions without the additional time and costs of integration.  Optius is pre-integrated with SI's activation solution, OpenSwitchGate (OSG), as well as SI's Service Assurance suite, Tracs.
With partners, SI's Optius suite supports the end-to-end service management lifecycle processes seamlessly. SI has proven  interoperability with many network and external vendors enabling service providers' selection of the best of breed to accommodate their operational and commercial needs.
Modern Platform
Optius is a modern application based on current technologies, integration methods, and database design.
The product infrastructure is built on the latest technology, ensuring long durability for many years as a sustainable development platform.
A multi-platform technology with an open architecture that facilitates local independent customizations, extensions and integrations.
Why SI is your trusted Partner

Personalized Partnerships
Chosen by clients to provide software and professional services solutions to digitally transform their businesses, our solutions are proven to be scalable and customizable to suit the needs of each of our unique clients. We understand the complexities of operating a forward-thinking CSP and have the first-hand experience to help you transform your business operations. SaskTel International is a trusted partner with real-world CSP expertise.

Leading with Customer Service
Clients are at the heart of everything we do. Our solutions are proven and tested by our parent company SaskTel, before they ever reach you. Annual customer satisfaction surveys are conducted and results are actioned within our teams so that we are able to continually improve the level of service and support we offer to our most valuable assets – our customers. Our 2020/21 achievement of an overall satisfaction rating of 96% demonstrates our commitment to satisfaction and provides the valuable feedback required to further develop and grow.

+35 YEARS AS A TRUSTED SOLUTION PROVIDER
SaskTel International was established in 1986 as a subsidiary of SaskTel, a multi-service communications provider with over a century of successful operating experience. SI leverages the expertise, industry firsts, lessons-learned, and resources of an industry-leading service provider and delivers this value on a global scale.

+110 YEARS IN TELECOMMUNICATIONS
Our parent company, SaskTel, is a century-old operating provider with multiple industry firsts. SaskTel owns and operates Saskatchewan's largest network that connects 99% of the population over a vast area of 651,900 square kilometres. Recognized as a global leader in telecommunications, SaskTel has completed many large-scale and innovative projects over its many decades in business.