OPTIUS SUITE: WorkForce Management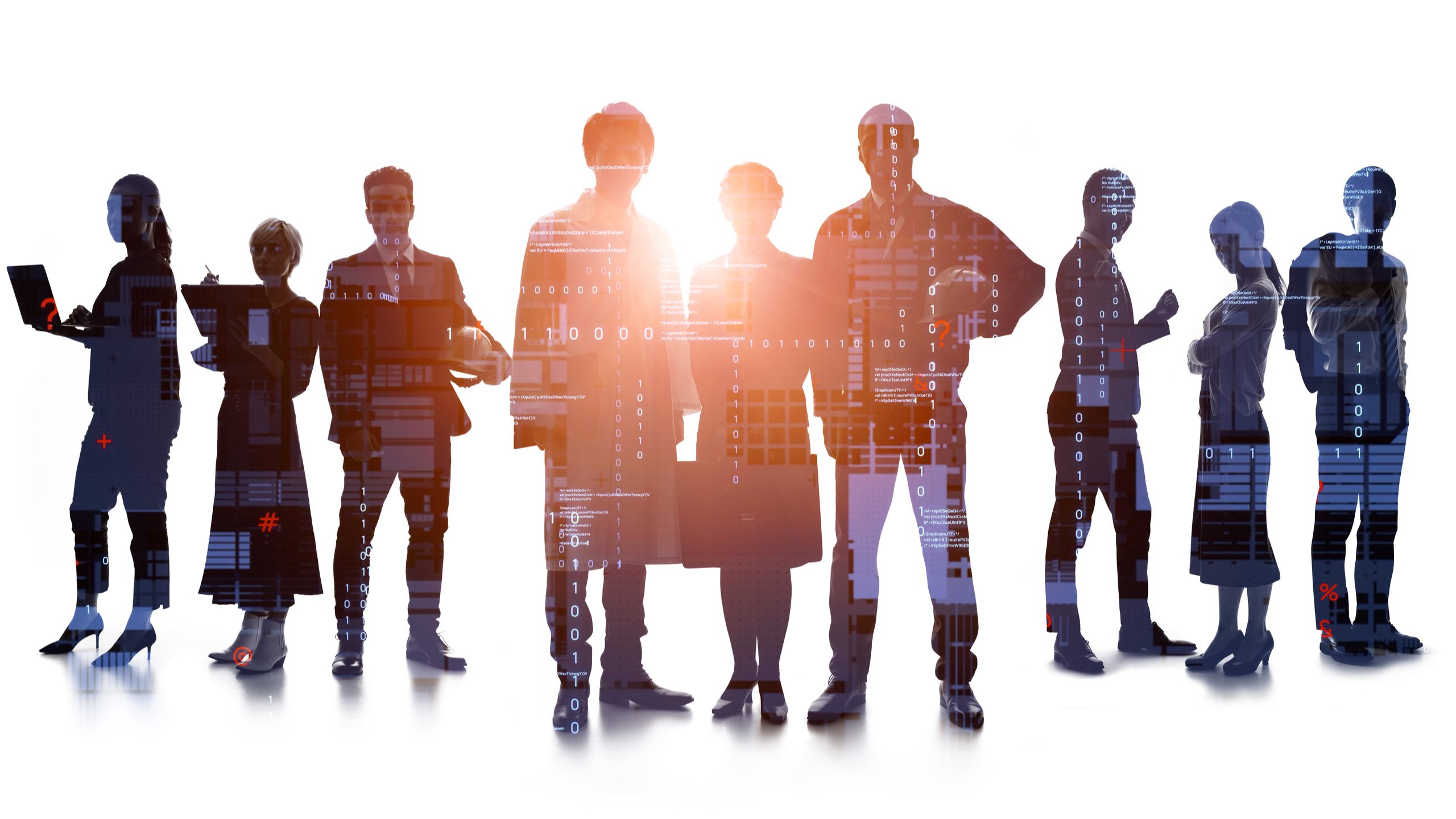 Empower Your WorkForce to Deliver an Exceptional customer experience.

The Workforce Management (WFM) solution will optimize your workforce through powerful scheduling and dispatching capabilities that take into account resource skillsets.  By ensuring that the right people are working on the right things, you will maximize productivity while being cost effective.
Our WFM solutions robust algorithms and intelligence will provide you with the data analytics and business metrics needed to improve booking indicators and decrease travel time to increase the number of jobs performed daily.
BSS/OSS Solution Integration Experience
SaskTel International is experienced with integration to complex OSS/BSS systems.
SI is able to provide you with preferred solution providers or work with your preferred and existing BSS partners to integrate with our leading-edge OSS suite, Optius.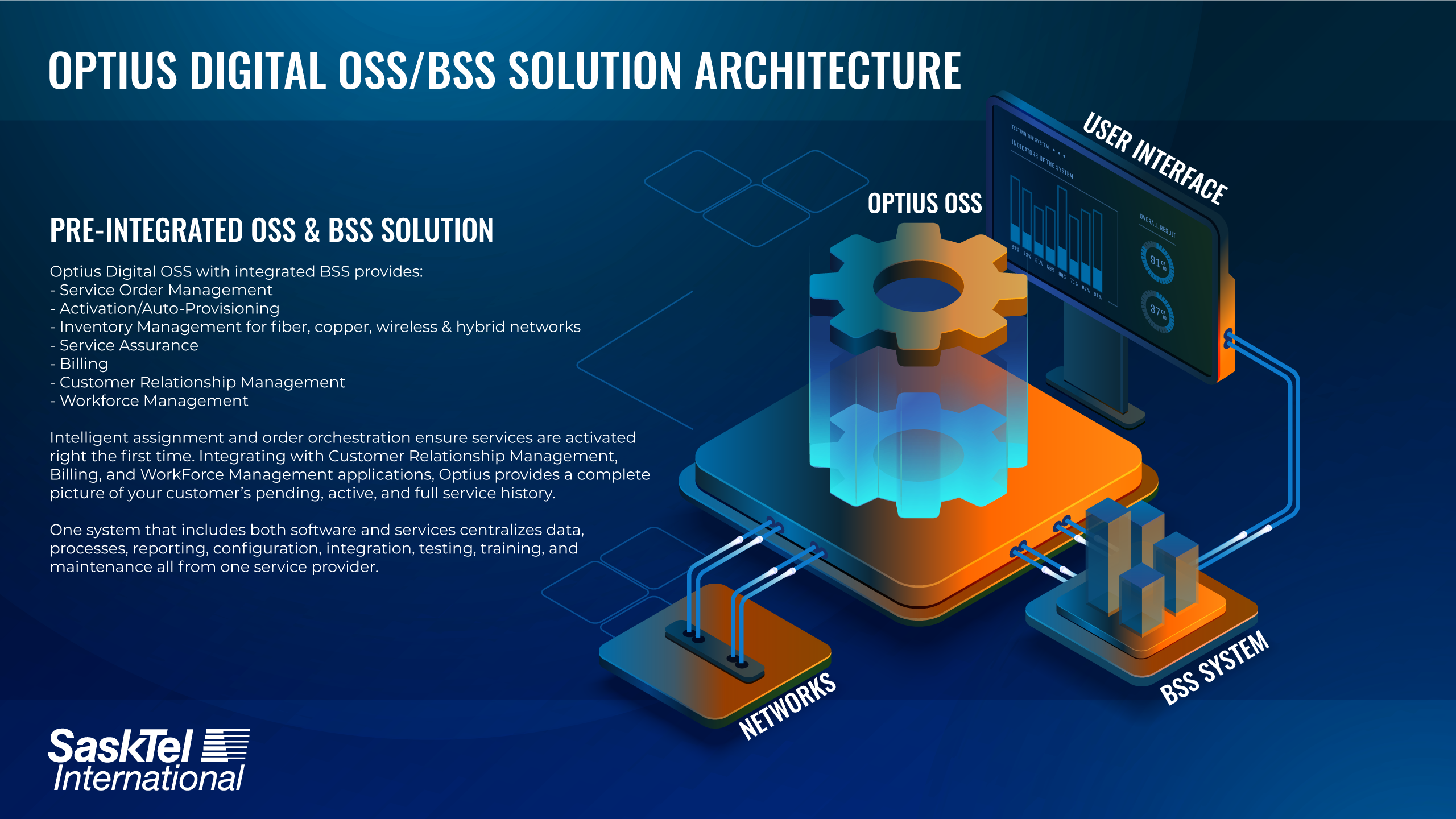 INCREASE BUSINESS EFFECTIVENESS
Our WFM solution provides you with the KPIs and metrics required to run your business with certainty. The solution will help you realize productivity gains through doing more with less.
Integrated OSS/BSS Systems for a consolidated View of Your Customers
SaskTel International can help transform your business for growth in today's market and changing industry.  We plan with our customers from concept through deployment to help them drive revenue. We work through clients' business lifecycle to provide advice, prepare ideas, develop a plan, design a solution, implement the solution, and optimize processes.
Partnership Model
SaskTel International is in a unique position to be a vendor who supplies a product or service to our clients and to collaborate as a partner, and with our integration experience, develop partnerships with your partners to provide an integrated end-to-end BSS/OSS solution.
Our solution empowers your staff by giving them the data to make the best decisions for your customer's situation. The solution helps your team optimize the value of every service interaction to deliver a superb customer experience.
Our Workforce Management solution enables you to improve effectiveness and efficiency of all business roles in your company, from your field staff and back-office employees, to executive levels.
KEY WFM SOLUTION FUNCTIONS

OPTIUS next generation OSS/BSS
empower Your workforce
Optimized Field Service Automation
Leverage advanced system intelligence  to transform service from reactive to predictive, improving operational efficiency and creating service differentiation to rapidly achieve business goals.
auto-sync to Service Assurance System
Your customer service representatives can schedule field technicians right within SI's Service Assurance Solution – Tracs, and have the information automatically appear on technician calendars in a Workforce Management solution.
Open API for Integration with OSS Systems
Built with an open architecture, our Workforce Management solution integrates with all relevant systems including SaskTel International's OSS solutions to fulfill your service delivery.
AFFORDABLE CUSTOMIZATIONS
As both an operating CSP and software developer we understand the uniqueness of each CSP's architecture and business. Our software is designed to allow for customizations uniquely designed for your competitive advantage.
EXPERIENCED INTEGRATION AND CONVERSION TEAM
Our clients receive an experienced team of BSS/OSS specialists implementing a modern platform that enables the creation of new value-added services, which will help you gain more Average Revenue Per User (ARPU).
MODERN ARCHITECTURE
As customer expectations, market direction, and technological innovation continue to transform the communications industry, SI places the utmost importance in continually evolving our product lines.
Our solutions can be provided as an on-site premise platform or as a SAAS solution.
INTEGRATED SOLUTIONS
Optius provides a unified, pre-integrated, and consolidated end-to-end solution for managing the local access copper network and the transport access network, including legacy and next gen technologies, provisioning, and activation of triple-play services.
SI has developed OSS solutions for over 30 years. The Optius Suite is a modernized platform which was commercially launched in 2015 with successful implementations across North America.
Why SI is your trusted Partner

Personalized Partnerships
Chosen by clients to provide software and professional services solutions to digitally transform their businesses, our solutions are proven to be scalable and customizable to suit the needs of each of our unique clients. We understand the complexities of operating a forward-thinking CSP and have the first-hand experience to help you transform your business operations. SaskTel International is a trusted partner with real-world CSP expertise.

Leading with Customer Service
Clients are at the heart of everything we do. Our solutions are proven and tested by our parent company SaskTel, before they ever reach you. Annual customer satisfaction surveys are conducted and results are actioned within our teams so that we are able to continually improve the level of service and support we offer to our most valuable assets – our customers. Our 2020/21 achievement of an overall satisfaction rating of 96% demonstrates our commitment to satisfaction and provides the valuable feedback required to further develop and grow.

+35 YEARS AS A TRUSTED SOLUTION PROVIDER
SaskTel International was established in 1986 as a subsidiary of SaskTel, a multi-service communications provider with over a century of successful operating experience. SI leverages the expertise, industry firsts, lessons-learned, and resources of an industry-leading service provider and delivers this value on a global scale.

+110 YEARS IN TELECOMMUNICATIONS
Our parent company, SaskTel, is a century-old operating provider with multiple industry firsts. SaskTel owns and operates Saskatchewan's largest network that connects 99% of the population over a vast area of 651,900 square kilometres. Recognized as a global leader in telecommunications, SaskTel has completed many large-scale and innovative projects over its many decades in business.