About Us
Your Digital Transformation Partner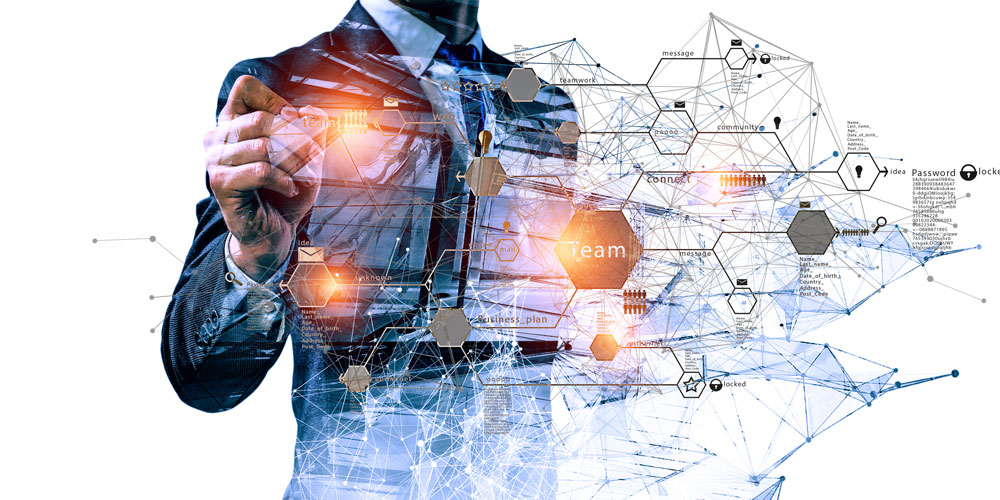 engineering digital transformation solutions For Communication Service Providers
Established in 1986, SaskTel International (SI) is an innovative software development and professional services company providing solutions to communication service providers (CSPs) globally.
SI is a fully-owned subsidiary of a full-service ICT and telecommunications company, SaskTel.  Our solutions help organizations with digital transformation and optimization of systems and networks to create competitive advantage and increase profitability.  SI leverages its unique relationship with SaskTel through access to a pool of over 3500 experts.
SaskTel has more than a century of experience, with industry firsts such as constructing the world's longest commercial fiber optic system.  SI's software and services portfolio includes; digital transformation consulting, OSS and BSS software, fiber and wireless network consulting, strategic planning, operational assessments, and mobile application development.  SI's global experience includes successful world class projects in over 40 countries with extensive fiber network engineering, planning, design, and implementation. 
Global Project Successes
Nassau, New Providence, Bahamas
Port of Spain, Trinidad
Madhyah Pradesh Province, India
Seattle, Washington, USA
Los Angeles, California, USA
Salt Lake City, Utah, USA
San Francisco, California, USA
Atlanta, Georgia, USA
Morogo, Dar Es Salaam, Dodoma, Tanzania
Tete, Mozambique
550 communities in the Philippines
SaskTel is a leading edge service provider with over 110 years of operating experience including several lessons-learned, development of best practices, successes, and industry firsts. As a consistten early adopter of new telecommunications technologies, SaskTel's history of firsts include:
The first telecom in the world to deploy an end-to-end backhaul fiber network.
The first telecom to deploy a Long Term Evolution (LTE) mobile network in North America.
One of the first in North America to offer IPTV & associated services such as Video-On-Demand & Personal Video Recorder (PVR) capabilities.
Collaboration on one of the largest construction projects of the 20th century, the English Channel Tunnel.
TELECOM PROFESSIONAL SERVICES
Proven Solutions for Over 35 Years:
Established in 1986, SaskTel International is a leading-edge software and professional services company providing solutions to communication service providers (CSPs) worldwide.
Unique Resource Model:
Direct access to SaskTel's knowledge, experience and resources which allows us to provide comprehensive services in managing and operating a communication services company.
Through this partnership, SaskTel International provides proven solutions that work in a production CSP environment, while having access to a pool of 3,500 employees and subject matter experts for client engagements.
Established: 1986 as a subsidiary to SaskTel – a leading-edge tier 2 Canadian CSP/ICT company.
Headquarters: Regina, Saskatchewan, Canada.
Experience: Software and Professional Services in over 40 Countries and 6 Continents
Ownership: SaskTel International is a fully-owned subsidiary of a full-service telecommunications company, SaskTel, who has over $1.2 billion in annual revenue and 1.4 million customer connections.
Our Mission: SaskTel International works with CSPs around the globe to provide strategic consulting, professional services, and BSS/OSS software solutions to overcome industry challenges.
Our Parent Company is a CSP and ICT Company
Unique to the industry is our ability to leverage a one-of-a-kind relationship as the subsidiary of a world-leading service provider. A solid understanding of the industry and its challenges, and the ability to bring our clients proven market solutions developed in an actual operating environment is our unique ability which you can leverage as our partner.
Why SI is your trusted Partner

Personalized Partnerships
Chosen by clients to provide software and professional services solutions to digitally transform their businesses, our solutions are proven to be scalable and customizable to suit the needs of each of our unique clients. We understand the complexities of operating a forward-thinking CSP and have the first-hand experience to help you transform your business operations. SaskTel International is a trusted partner with real-world CSP expertise.

Leading with Customer Service
Clients are at the heart of everything we do. Our solutions are proven and tested by our parent company SaskTel, before they ever reach you. Annual customer satisfaction surveys are conducted and results are actioned within our teams so that we are able to continually improve the level of service and support we offer to our most valuable assets - our customers. Our 2020/21 achievement of an overall satisfaction rating of 96% demonstrates our commitment to satisfaction and provides the valuable feedback required to further develop and grow.

+35 YEARS AS A TRUSTED SOLUTION PROVIDER
SaskTel International was established in 1986 as a subsidiary of SaskTel, a multi-service communications provider with over a century of successful operating experience. SI leverages the expertise, industry firsts, lessons-learned, and resources of an industry-leading service provider and delivers this value on a global scale.

+110 YEARS IN TELECOMMUNICATIONS
Our parent company, SaskTel, is a century-old operating provider with multiple industry firsts. SaskTel owns and operates Saskatchewan's largest network that connects 99% of the population over a vast area of 651,900 square kilometres. Recognized as a global leader in telecommunications, SaskTel has completed many large-scale and innovative projects over its many decades in business.