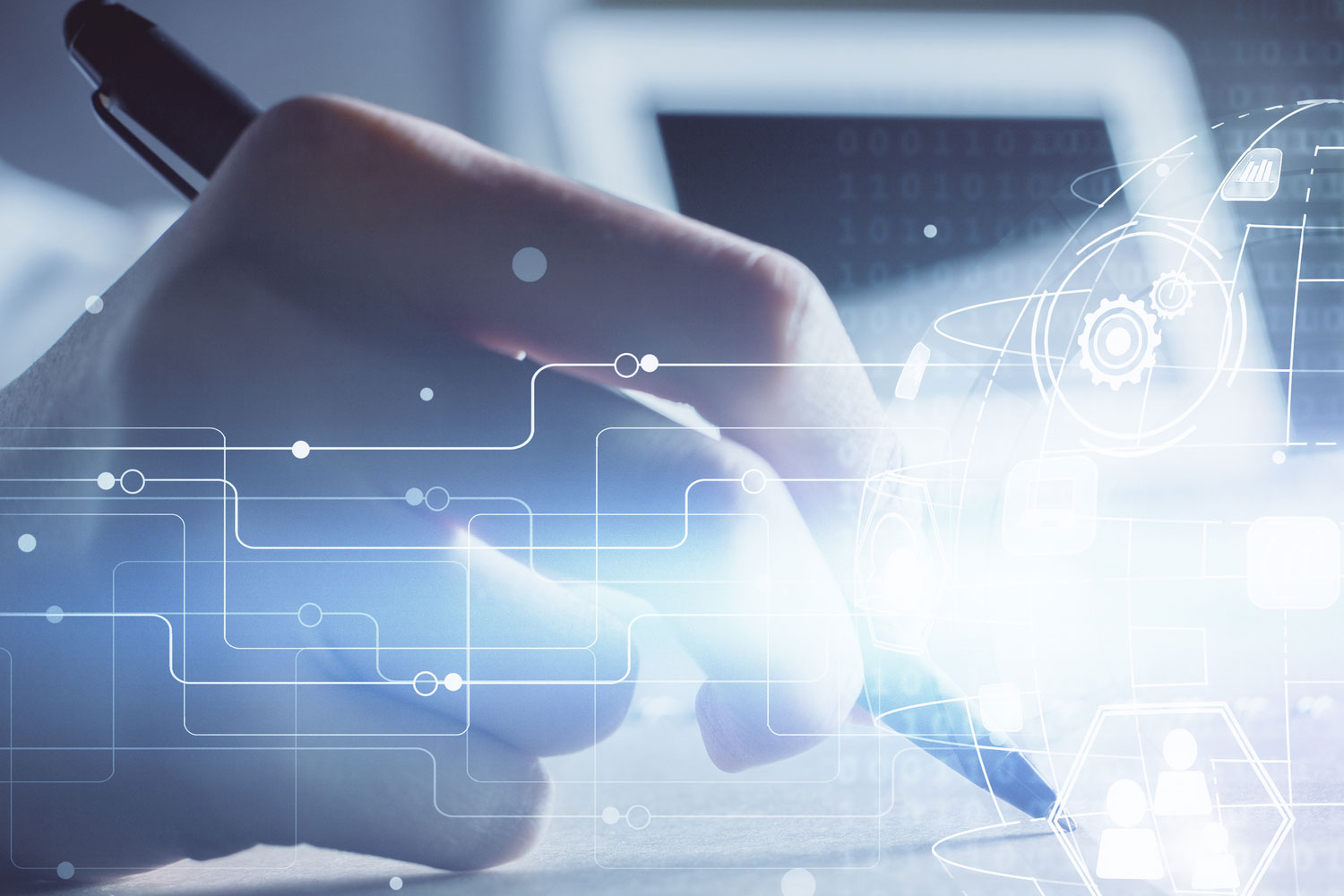 In order for a telecom's digital transformation to be truly "transformational", it must continually evolve. The evolution of strategies must include adopting technology, new ways of operating, and new skill sets to not only build new business capabilities that make it easier for customers to do business with them, but also for employees to better serve customers.
One of the guiding principles of a telecom's digital transformation should be improving the customer experience. This has a tremendous impact on every area of the company, including network operations, technology groups, ARPU, and succession planning, to name only a few. Additionally, mean opinion scores and industry recognition for customer satisfaction are increasingly becoming a focus as consumer culture has shifted to a reliance on user-generated content/reviews.
Focusing on your digital transformation journey can be broken down into four essential components:
1. THE FIRST OF THESE COMPONENTS IS SIMPLIFYING PRODUCTS, PROCESSES, AND TOOLS.
When telecoms have several hundreds of products in their product catalog, the decision-making process for customers and the ability of the front lines to manage all of those options becomes very difficult. This results in customer dissatisfaction, more errors, and lower employee satisfaction. Simplification of the product catalog will reduce difficulty and complication involved in sales, billing, provisioning, and activation processes.
Once the product offerings are rationalized and simplified, automating processes wherever possible will ensure accuracy in the services provisioned, billing, and improved delivery timeframes. In turn, this will increase a telecom's likelihood of creating an exceptional experience over a variety of customer touchpoints. The transformation of internal processes can improve speed to market with service development for pricing changes and creating differentiated services/products. This will result in the ability to meet market demands and realize increased profit margin faster. Processes need to be driven by the business needs in order for a telecom to meet market demand, rather than being limited by processes that delay the opportunity to earn additional income. Empowering the business processes through the implementation of integrated end-to-end BSS/OSS tools is foundational to allow frontline staff to better engage with customers and empower telecoms to move toward increased customer self-serve.
2. SECONDLY, IMPLEMENTING AN OMNICHANNEL EXPERIENCE FOR CUSTOMERS WILL IMPROVE THE QUALITY OF CUSTOMER EXPERIENCE AND SUPPORT.
Meeting customers where they are and when they are ready is critical in the on-demand world we live in today. Omnichannel service strategies provide customers access to a telecom operator's services across multiple channels – social media, telephone, website, email, direct mail – and support multi-play services with some degree of self-serve and automated fulfillment. Transformation of Customer Relationship Management and OSS as integrated tools is an opportunity to ensure customers receive the same experience at every touchpoint with a high degree of accuracy.
For example:
When frontline agents are able to accurately advise customers on products and services available to them, the opportunity to deliver on your sales promise throughout the order lifecycle is increased.

Having integrated tools and simplified processes in place ensures that you can provide timely and accurate dates for installation and repair services to consistently deliver on, or before, those dates is a key differentiating factor.
3. AUTOMATION OF THE DIGITAL ECOSYSTEM/INFRASTRUCTURE.
Automation of anything that can save keystrokes improves customer satisfaction by reducing duplication, wait times, and the frustration associated with transferring from one channel to another to receive an answer. This improves the customer experience and can also reduce the amount of repeated effort for employees as they work to engage the client through multiple channels.
Transforming the toolset for contact center frontline staff is a significant step in the digital transformation journey. For example, the installation of automated tools allows customers to authenticate themselves to your system through some basic voice commands so that your agents already know who they are speaking to and are presented with screens displaying their pre-verified data automatically.
Greater utilization of service-bots to handle routine interactions is another tactic in a telecom's digital transformation strategy that increases efficiency. Resolving high-volume, low-value calls through automated processes, enables specialists to focus on high-value, complex customer interactions.
Among the numerous enhancements provided by the implementation of an integrated OSS within a digital ecosystem is accurate inventory. Having accurate network inventory from the core to the customer premise has proven to be foundational for zero touch activation and self-serve models. The intelligent and granular network data informs real-time capabilities such as which service offerings are available and whether facilities are available, valid, non-defective, and not associated with future pending services. This results in fewer errors, cost-
effective use of network facilities, fewer truck rolls, and accurate information for omnichannel sales processes to deliver on the sales promise.
4. ENSURE EMPLOYEES ARE EQUIPPED WITH DIGITAL SKILLS AND TOOLS.
Finally, and most importantly, is the people component. Employees must be well-equipped with the digital skills and tools necessary to meet the challenges they may encounter every day. A telecom's thinking must also undergo a transformation in order to develop innovative strategies to support decision-making and accelerate the process through the decision channels. A key component of a telecom's digital transformation journey has to be investing in your people. As repetitive tasks are automated, resources become free to focus on higher value tasks that are more transformational to the business. For example:
Transition people to drive innovation and focus on new service development to create new revenue streams

Keep your people focused on higher value work and transforming

Apply smart people to the right things
Ensuring your people are equipped with the knowledge to elevate and assist with further transformational programs is a key consideration.
DIGITAL TRANSFORMATION IS A JOURNEY.
The goal of digital transformation should be driven by a strategy to improve customer experience through simplified product offerings, accurate and flexible service delivery windows that lead to potential up-sell opportunities and reduced churn, and an omnichannel customer experience that positively impacts the quality of customer interactions.
With so much taking place, one can't help but wonder how long the digital transformation journey will take. As an operating telecom and software and service provider, our simple answer is – the journey will never end. We will constantly be adding new ways to support and service our customers and help them get the most value they can from our products and services.
SI is experienced in providing a unique solution set with telecom advisory services, flexible OSS solutions, and integration services drawing on real-world operational experience. We are right beside you on the digital transformation journey.