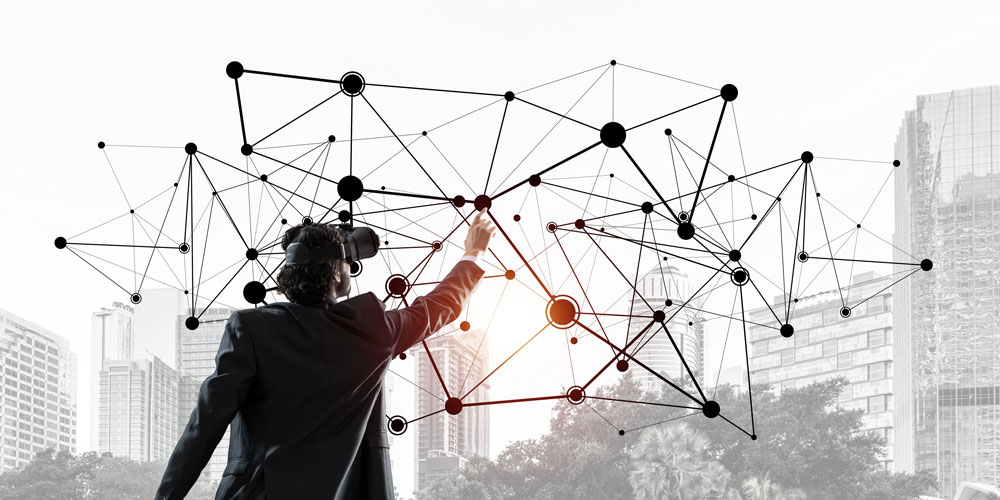 Transform, automate, empower, and optimize your OSS/BSS ecosystem.
Our first hand experience as both an operating CSP and software development company we developed a modern OSS solution to help transform your CSP operations.
Our experience is beyond other OSS/BSS solution providers as we understand telecom operations first hand.  We are a CSP who is leading digital transformation in our business.  We provide that real world experience to our clients helping them to create market differentiation and high quality customer experience.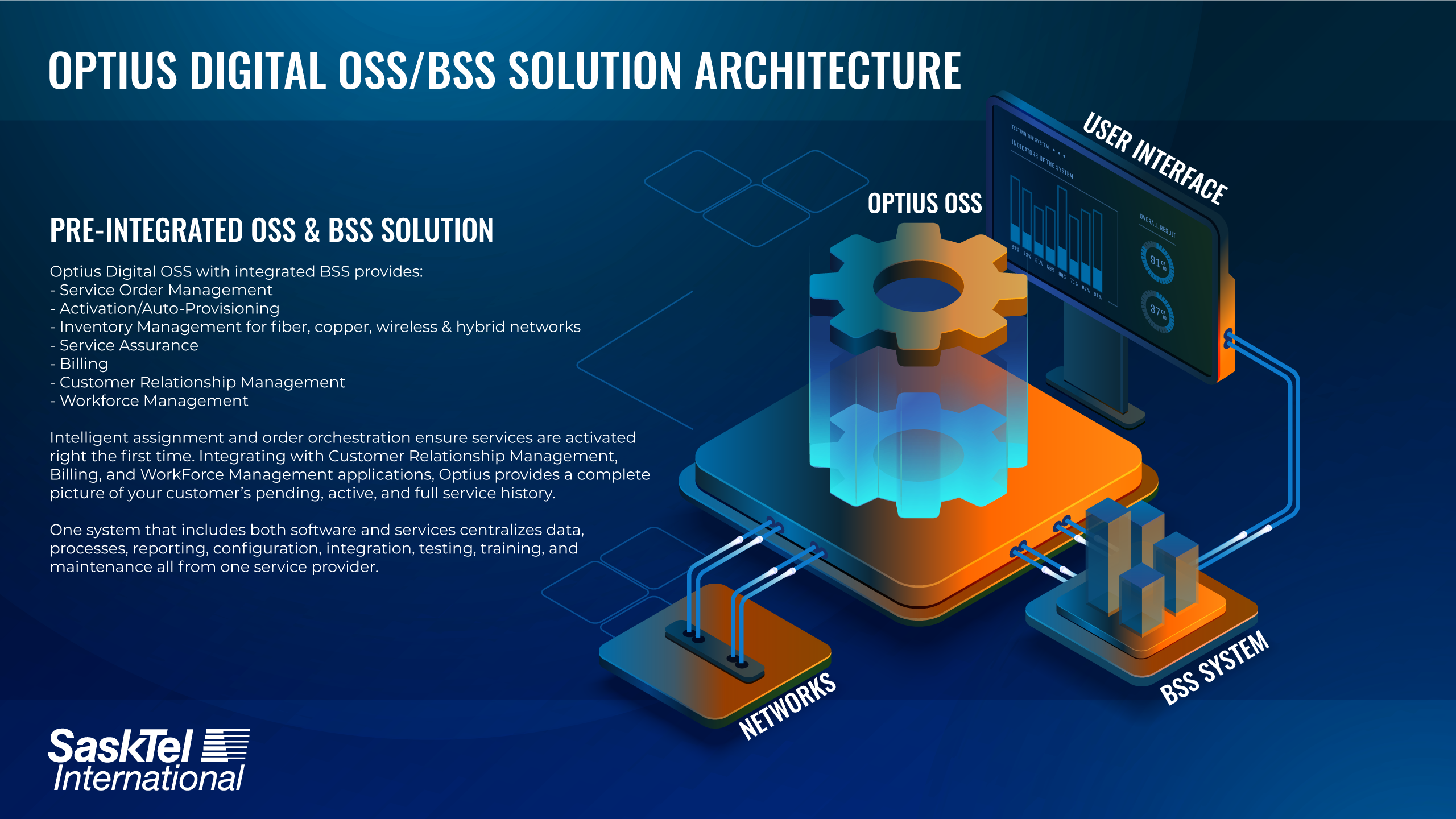 PRE-INTEGRATED SOFTWARE MODULES
CONSOLIDATED OSS
Optius provides a unified pre-integrated and consolidated end to end solution for managing the local access copper network and the transport access network, including legacy and next gen technologies, provisioning and activation of triple play services. 
SI has developed OSS solutions for over 30 years.  The Optius Suite is a modernized platform commercially launched in 2015 with successful implementations across North America. 
SAAS
SAAS Solution
SaskTel International's (SI's) robust Operations Support System (OSS) Software-as-a-Service (SaaS) offering empowers CSPs with leading-edge fulfillment and assurance capabilities while enabling a cost-effective approach to managing IT and software related expenses. As opposed to traditional on-site models, CSPs can eliminate the complexity and expense of deploying and administering applications and infrastructure internally. With SaaS, CSP's can adopt a flexible, expedited and proactive approach to implementing and managing OSS.
MODERN ARCHITECTURE
As customer expectation, market direction and technological innovation continue to transform the communications industry; SI places the utmost importance in continually evolving our product lines.  Our Optius platform can be provided as an onsite premise platform or as a SAAS solution.
Vendor Agnostic
CSPs requirements for an end-to-end BSS/OSS system will be met by the Optius pre-integrated solution suite and with SIs established BSS partners, or with your current BSS partner as we strive to be vendor agnostic to enable ease of integration.
Customizations you can Afford
Affordable customizatons
As both an operating CSP and software developer we understand the uniqueness of each CSPs architecture and business.  Our software is designed to allow for customizations uniquely designed for your competitive advantage.
Speed to Market with new Technology
Optius provides the ability for you to configure new network equipment without going through multiple vendors. SI is a single vendor providing additional functionality and activation for new technologies/equipment. SI's flexibility will enable you a greater speed to market while reducing implementation costs when launching new technologies.
Experienced Integration and Conversion Team
Our clients receive an experienced team of BSS/OSS specialists implementing a modern platform that enables the creation of new value added services, a new customer experience, which will help you gain more Average Revenue Per User (ARPU).
Implementation Experience
SaskTel has helped multiple Telcos consolidate their properties or systems into a single, efficient operating system.  
SI helped a large American CSP migrate 9 properties across the USA into a single solution that they are still using today supporting over 5 million Customers.  

We planned and implemented the SaskTel migration from legacy OSS to the Optius Suite, seamlessly converting over 600,000 subscribers. 

We recently implemented a fully integrated BSS/OSS solution for a NewYork based CSP successfully digitally transforming their 5,000 customers with a solution to scale with their strategic business plan. 
We lead with service excellence
Our clients are our partners. Planning and execution of OSS conversions will be an ongoing partnership between you and SI.  Our conversion projects will incorporate a team of proven conversion and migration specialists to ensure a successful project.